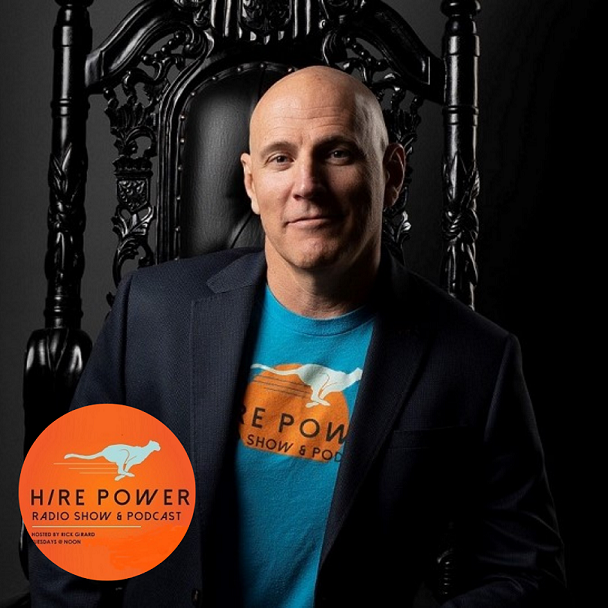 #1 Hiring Podcast Designed Specifically For Startup Founders & Entrepreneurs Tuesdays @12PM (PST), LIVE on LinkedIn, YouTube, & Facebook Our mission is to enable values-driven startups to win-win the strongest hires by sharing insights from top-performing entrepreneurs, game-changers, & industry thought leaders. www.hirepowerradio.com www.rickgirard.com
Episodes
Thursday Jun 30, 2022
Thursday Jun 30, 2022
Are Strategy and Systems missing in your hiring process?
The answer is most likely "Yes" as 99.9% of entrepreneurs approach hiring as a reactive activity based on a current need. This is dangerous because it perpetuates the transactional mindset that sets you up for failure.
Strategy is not about "how do I turn on the funnel". Strategy is about how you identify, contact & engage with the person who will thrive in your business. This means being able to articulate your value to align with each individual.
But, strategy is not enough to get an A-player to join your company. The structure of your interview process is the System that demonstrates excellence within the organization. And excellence is what every high performer strives for in their next company.
Guest Bio:
Hilmon Sorey is Co-Founder of CoachCRM sales coaching software for managers; Co-Founder of ClozeLoop, a sales strategy, training, and enablement firm with offices in New York, Houston, Silicon Valley, and Johannesburg; Partner in 2.12 Angels as a seed-stage venture capital firm; and author of 8 top-selling books on sales, sales management, and coaching. 
He has helped build teams in companies that range from early-stage startups to Salesforce, Box, SurveyMonkey, Bill.com, and some of the fastest-growing companies in the world totaling over $600B in valuation and market cap. 
 He's an award-winning trainer who has trained over 15,000 salespeople and over 5,000 executives. He is a sought-after speaker around the globe and a Forbes contributor.
Today We Discuss:
The 4 S's: Strategy, Systems, Staff & Skills
How to implement the missing pieces into your organization
Challenge Today?
Ensuring that you are hiring the right people who will have impact

Understanding go-to-market strategy in how you hire
Strategy and Systems absent in most hiring process
How Companies Scale and How to Use Hiring as Competitive Advantage
Why is this important to the company?
Ask any CEO of a Unicorn what they consider to be their competitive advantage.   They'll say their people.  

Tech eventually equals out, Markets change, Investors are wonderful - but even they invest in people.
Rick's Nuggets
Strategy absent:

No time to do it

Feel it's not important

It's all bullshit anyways

System

No time to set up or train

The results you get are the fruits of the effort of the work put.
How do we solve the problem? 
Strategy 

Understanding GTM strategy

Competitive Differentiation (direct, indirect)

Winning Zone

Messaging and Channels

Systems 

Agile Tech Stack

Sales & Marketing Playbooks

Feedback Loop and Ecosystem

Staff   

Sales Strategy

Competency Matrix

Methodology for Alignment (proof)

Culture 

Skills

 Training

Coaching

Margin Gains
Rick's Nuggets
Strategy:

Only hire people who align with company values!

Learn early

Understand YOU first

Only meet people who "lean in" 

System

Interview process

Documented, and communicated, 

Skills
Key Takeaways that the Audience can plug into their business today! (Value):
Focus on Strategy and Systems to create scale. 
Hiring is as critical as identifying customers
Guest Links
Host Links:
Show Sponsor: