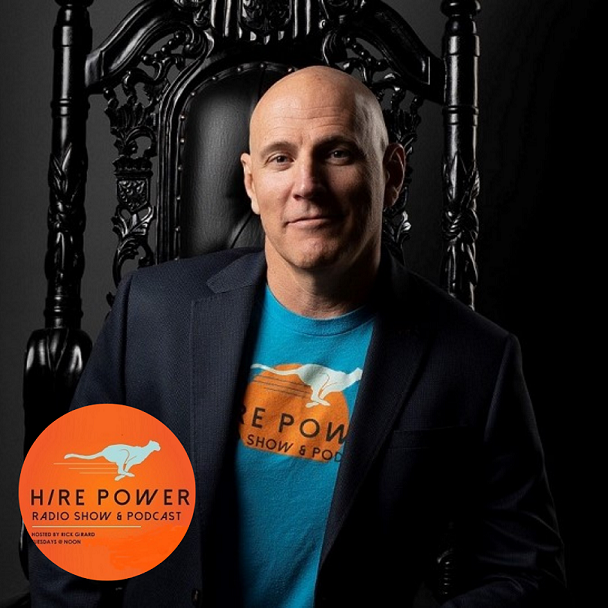 #1 Hiring Podcast Designed Specifically For Startup Founders & Entrepreneurs Tuesdays @12PM (PST), LIVE on LinkedIn, YouTube, & Facebook Our mission is to enable values-driven startups to win-win the strongest hires by sharing insights from top-performing entrepreneurs, game-changers, & industry thought leaders. www.hirepowerradio.com www.rickgirard.com
Episodes
Thursday Dec 01, 2022
Thursday Dec 01, 2022
Let's talk about building an advisory board.
I think we would all agree that having strong advisors and mentors in your corner brings huge benefits to every organization. Not just as sound advice in making business decisions but also providing introductions and bringing credibility to the business. 
So when is the right time to build your advisory board? As soon as you find the right people who will help. This means before you hire your first employees. 
Building an advisory board, much like building company values, is often an activity to do later. But guess what, later is too late!
It is like pouring a foundation after the house has been built. 
Investing the time to build a board before things get too crazy, is the smartest way to ensure that the decisions you make are solid enough to bring the business to it's full potential.
Guest Bio:
Coco Brown is the Founder and CEO of The Athena Alliance. Athena has helped thousands of leaders grow and advance in their executive careers, and has brought over 400 women to corporate boards from growth stage private companies to name brand public companies. 
Coco has personally worked with hundreds of top leaders, CEOs and boards to evolve modern leadership. She's served on ten commercial and non-profit boards and advisory boards, and has led two notable companies (Taos, acquired by IBM, and now Athena). 
She is part of Nasdaq's Governance Insights Council, and is often called on to share guidance to the evolving focus and breadth of responsibility within the Modern Boardroom.
TODAY WE DISCUSS:
When to build your board of advisors

How to leverage your advisors through investment cycles
Challenge?
Not having the right board in place when the company gets to funding

Not building a structure, cadence 

End up with a board that is forced on you. 

Not being as strategic as you can be. 

In a formal advisory capacity
Why is this important to the company?
If your are not thinking early about this, when funding comes you may not have a strong pool of potential independents for your board

Becomes feeder for the formal board

Need to balance the power of the board

Even without that - maybe you never need a formal fiduciary board beyond the core founder/owners. But not having an ecosystem of advisors around you limits the competitive advantage you get by consulting outside your employee base. 
Rick's Nuggets
Making decisions on your own, 
How do we solve the problem? 
Mindset

Most of us oriented around the team under - the team we are building

You need to orient as well to the team around you

Framework -How the team evolves over time

Close connections that best approximate the roles you will need to build

Lesser known to you, but better known publicly - pool of people to draw on 

Formalized - work on issues of the business together over time, in a rhythm/ cadence

Structure -

Individual relationships

Experts who are honest with you

Think tank - bench for something formal in the future:

Formal Advisory to Board

Mimic your C-Suite to get ahead of where you are now

Give you choices

Networking

Beyond your usual network

Who are the experts

Groups like Athena ;)
Rick's Nuggets:
Identify "Who"

Reach out- Go for it!

Cold call or gain an introduction

Ask for help

Formalize the relationship quickly
Key Takeaways that the Audience can plug into their business today! (Value):
Think beyond your internal team

Build in advance of your needs

Consider the competitive advantage
Guest Links:
Host Links: 
Show Sponsor: