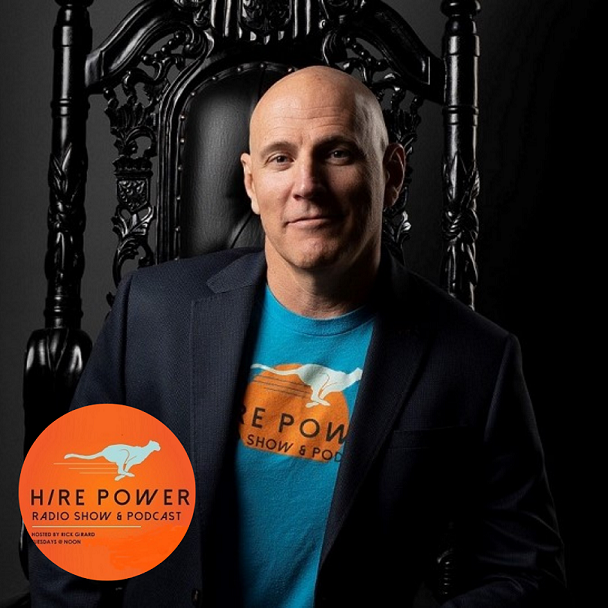 #1 Hiring Podcast Designed Specifically For Startup Founders & Entrepreneurs Tuesdays @12PM (PST), LIVE on LinkedIn, YouTube, & Facebook Our mission is to enable values-driven startups to win-win the strongest hires by sharing insights from top-performing entrepreneurs, game-changers, & industry thought leaders. www.hirepowerradio.com www.rickgirard.com
Episodes
Friday May 21, 2021
Friday May 21, 2021
It is no secret that diversity sparks innovation and fuels business growth. 
But diversity for the sake of image or social pressure is dangerous. It needs to truly be embedded into the fabric of the corporate values in how people interact. It is not just checking off a box to satisfy outsiders.
This is most dangerous when someone is hired simply for their gender or race without any consideration of what the individual is positioned to contribute. Values are misaligned, expectations miscommunicated and voila …. Let the nightmare begin.
Costly mistakes that result in wrongful terminations, and hostile work environment lawsuits. 
Our guest today: Venesa Klein, Executive Recruiter & Partner for Calibre One.
Since 2007, Venesa has helped some of the world's most successful companies build out the critical leadership teams that drive their success. 
As Partner at Calibre One, Venesa founded its Purpose-Driven Practice, which focuses on placing executives in growing organizations seeking to create innovation with meaningful impact. Her empathy forward personality along with her strategic thinking has enabled her to successfully build diversity programs for her clients. 
Today we discuss:
Why diversity may not be right for your company

How to correctly implement a diversity program
Challenge today? Having a real diversity strategy
Implement a long term strategy that develops people into leaders
Diversity in leadership to fill a role - check off the box
Oh Shit, we need to hire a woman because we are an all male leadership team
the structure to give opportunity to diversity 
Vanity hire
Why is this important to the company?
Real change and a more diverse workforce equals growth & innovation
Companies 
The reality is that a woman
Diversity of perspective:  Will the person really be valued
Rick's Nuggets
Hiring for core values alignment eliminates bias, promotes diversity
Just filling a seat for diversity sake, dangerous

Value aligned
Empowered to thrive
How do we solve the problem?
Bottom up approach

Add people at the most jr level first

Development plan

Way of identifying people who are doing well and offering opportunity to continuously grow

Promote into leadership

Incentivizing organization to develop those around them
Leadership accountability

When you have to go out to search

Leadership team in agreement 
Think through the obstacles in recruiting within the criteria
Ask Why?
Needs to be a level of honesty -that is not happening
Rick's Nuggets
Build your interview process to eliminate bias first

Value alignment first

Values come in every flavor of person

Positioning before Pitch

Understand the person's desires

Path to success

Heal their career wounds with your opportunity
Key Takeaways -Value:
Bottom up approach
Strategy around developing diversity in the organization
Looking through the lens of diversity
Guest Links:
Venesa Klein: LinkedIn  Twitter 
Company: Calibre One  Facebook  Twitter
This show is proudly sponsored by Criteria Crop