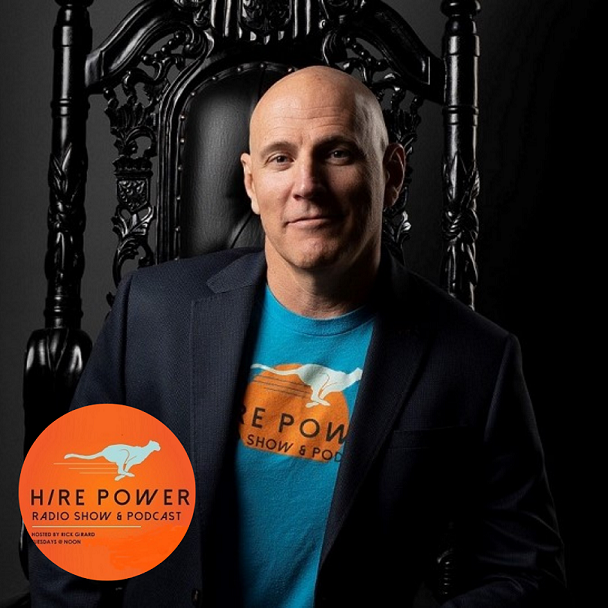 #1 Hiring Podcast Designed Specifically For Startup Founders & Entrepreneurs Tuesdays @12PM (PST), LIVE on LinkedIn, YouTube, & Facebook Our mission is to enable values-driven startups to win-win the strongest hires by sharing insights from top-performing entrepreneurs, game-changers, & industry thought leaders. www.hirepowerradio.com www.rickgirard.com
Episodes
Thursday Jan 05, 2023
Thursday Jan 05, 2023
We all understand the concept of right person, right seat. But as the company grows the demands of each seat change. What is required from zero to $5 Million will most likely shift on your journey to $10 million in revenue. 
So hiring ahead of that curve becomes the biggest challenge. 
It is important that, in the earliest stages of the company, everyone in the organization identifies as a "builder". Builders are the people who have a deep desire to problem-solve issues that have not even become identified and create systems from scratch. 
As the business grows, the need for "improvers" becomes critical as they are the people who can scale to each milestone and beyond.
Guest Bio:
Dean Stoecker is the co-founder and Executive Chairman of the Board. Dean founded Alteryx in 1997 and led the company as CEO through October 2020, achieving solid organic growth, and a successful IPO in March 2017.
Dean's leadership and motivational skills, along with his ability to create, communicate, and realize a vision, were a driving force behind the company's 20+ year success. 
Dean serves as advisor to entrepreneurs, is an active philanthropist, and is passionate about humanizing the world of data science and analytics, which is evident in the company's culture, extensive resources for continued education, and efforts to influence social change.
TODAY WE DISCUSS
Right person, right seat, right stage

How to ensure you have the right person at every growth stage
PROBLEM:
Preparation for changing out key employees at different levels

@ $10mil, $25mil, 

Get great alignment with the teams

Strategically & tactically- align strategy with tactics

Don't be afraid to switch your teams
Challenge?
Alignment between strategy & tactics

People have different ideas about what we need to do as a company

Knockdown, drag-outs about who we wanted to be when we grow up

KPI's for each department

People knowing why they were building things
Why is this important to the company?
People need to be rowing in the same direction

First hires need to be 9's

9's will never work for 6's 
Rick's Nuggets:
All about Positioning

Value alignment, builder, passion for the mission
SOLUTION:
How do we solve the problem? 
Predicated on growth rates

Team of 5 did a million in the first year

 Understanding if they are willing to accept tasks that they never signed up for

Focus on the next milestone

Build teams that can get you there

Keep your 9's

Risk/Reward profile needs to match yours

Play any position then go deep

Legacy of promoting 

Leadership is about how many leaders you create

Invest in training

Who has the best skills at the cheapest price that can last you the longest 

Biggest worry, Middle management

Take stock of your own skill sets

Andre Geim- "grazing shallow"

Risk reward profile 

You want someone who can play any position then goes deep

Longevity - meandered from generalist to specialist

Risk reward profile needs to match yours
Rick's Nuggets:
The first team

It's all about positioning

Really desire what you are (ie: ground-level startup with no money)
Key Takeaways that the Audience can plug into their business today! (Value):
Make sure you have a time that provides strategic and tactical alignment(first 6 years)

Be prepared to swap out the team many times. The team that got you to $5mil won't get you to $20m. Be aware of your markers
Guest Links:
Host Links: 
Show Sponsor: